Get ready to be entertained, inspired, and moved by Diane Makar Murphy's collection of newspaper columns, Two Days a Week. Charged by her small city editor with sharing only good news, Diane's writing is a welcome break from the negativity of the world. Whether you're looking for a laugh or a moment of reflection, Two Days a Week is sure to leave you with a smile on your face and a renewed appreciation for the little things in life.
From snowy walks through the woods with her grumpy bearded collie Zeke, to the joys of motherhood, to the inspiring story of a young man's battle with cancer, this collection will leave you with a renewed appreciation for the goodness in life. Two Days a Week is a tribute to the strength and beauty of everyday life, and the people who make it special.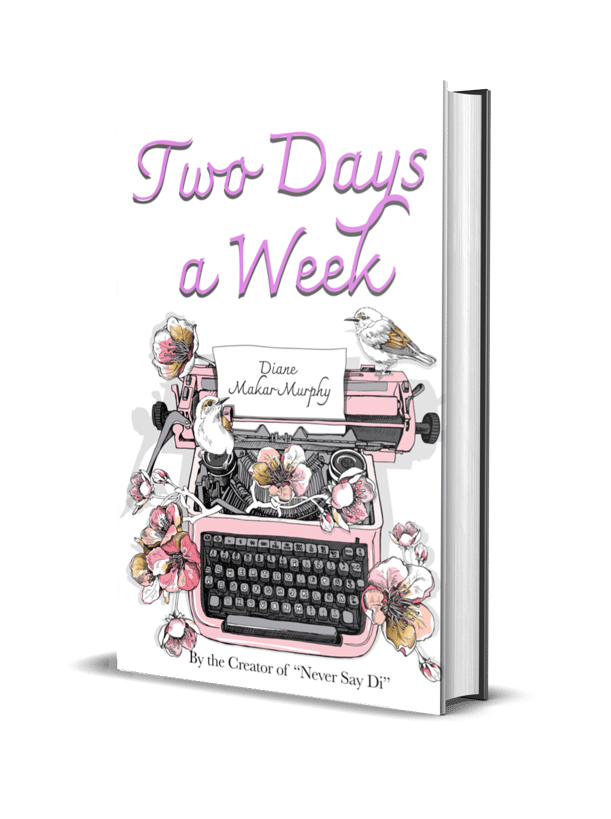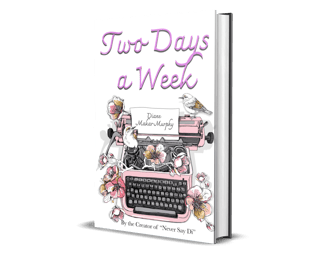 Crafted for 4th to 7th graders, Get It Right with Mrs. M and Zeke is more than just a study skills guide. It emphasizes important qualities like punctuality, responsibility, confidence, and perseverance—skills that are key not only in school but in life.
Inside are tried and true techniques for acing tests, communicating, improving grammar, creating superior research papers, and understanding what teachers and future bosses want.
What sets this book apart is its friendly tone and engaging style — no complicated jargon, just clear, quick advice that makes learning enjoyable. Whether you're homeschooling your child or are supporting his or her learning in a traditional classroom, this book is here to help, both academically and personally. Discover a new (and not so new) way of approaching studies — one that sets your child up for success in school and beyond.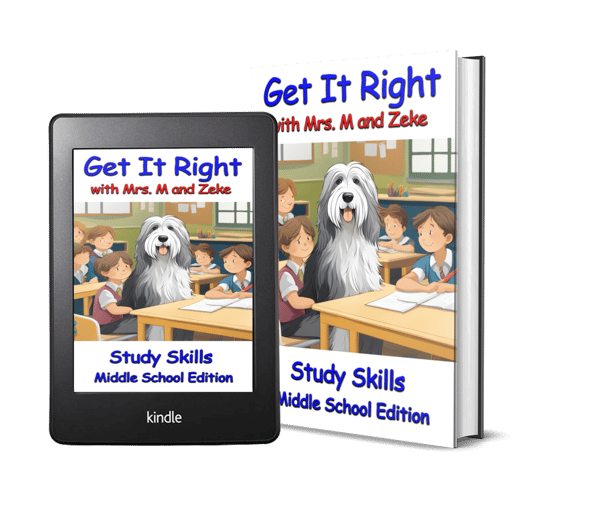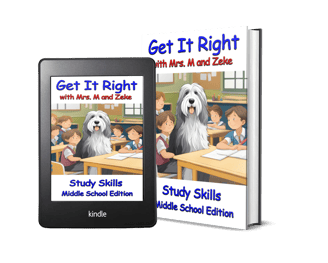 Study Skills - Middle School
To visit Mrs. M's Kid-Friendly site, click here.