Unforgettable characters. Epic adventures. Fantastical Worlds.
Join the
Down Down Down
Audiobook Giveaway!
Enter your email address to win the crime suspense fantasy Audiobook of Down Down Down. Narrated by Josh Murphy, podcaster and creator behind Madwest Content. Get ready for an epic adventure! Last day to enter is Nov. 25.
Available Now in Print, E-book and Audiobook!
Discover Down, Down, Down - a supernatural suspense novel by D. M. Murphy. When Richard Kihn, a prominent tech tycoon, goes missing, private detective Mike Beckler is called in to solve the case. But what begins as a seemingly routine investigation quickly spirals into a dark, otherworldly mystery, as Beckler and his team are plunged into a terrifying world of murder, mythology, and magic. As they journey deeper into the unknown, the stakes become higher, and the dangers more insidious. Beckler and his team must navigate a treacherous landscape filled with demons, fairies, and murderers, where even the most unexpected twists and turns can mean the difference between life and death. With its gripping plot, vivid imagery, and pulse-pounding action, Down, Down, Down is a masterful piece of fantasy storytelling that will keep you on the edge of your seat from beginning to end. So if you're ready for a thrilling ride that will take you to the very depths of hell and back, look no further than Down, Down, Down.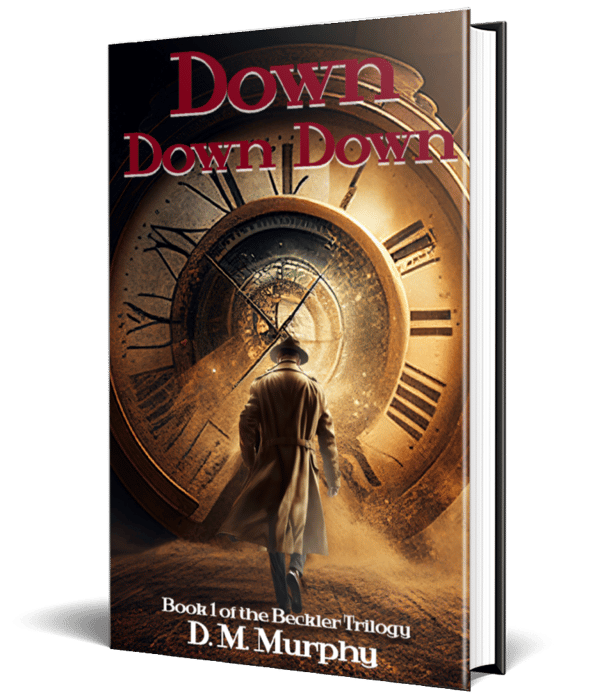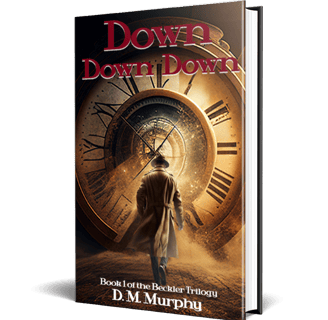 Be the first to know when Book 2 of the Beckler Trilogy hits the market!